Diane Wallinger, a recent graduate from MA Fashion Futures at The London College of Fashion, has intertwined digital digital with positive emotions for her master's project: 'CARE OF SELF, CARE OF WORLD'.
All images by Diane Wallinger & @dnwllngr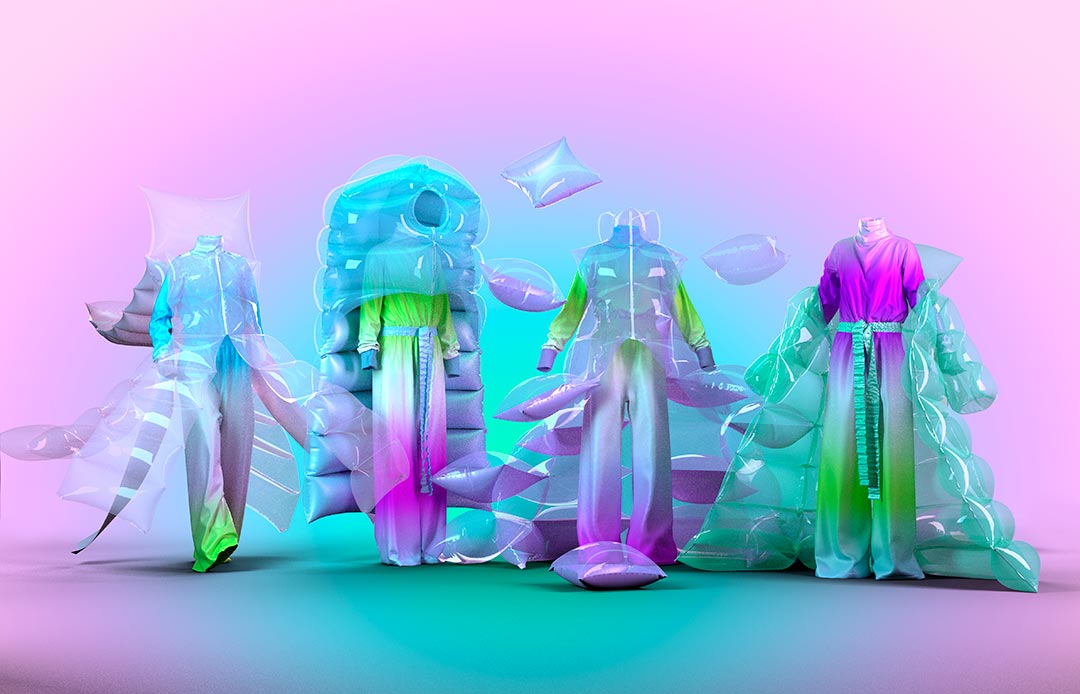 The project presents a 4-look digital collection and a fashion-meditation video series enabling digital wearers and enthusiasts to live an audio-visual experience of the looks, whilst the virtual pieces are exclusively available to buy from DressX.com. The recently-launched digital fashion e-commerce platform believes in "sharing the beauty and excitement that physical fashion creates, but we believe that there are ways to produce less, to produce more sustainably, and not to produce at all. At a current stage of DressX development, we aim to show that some clothes can exist only in their digital versions. Don't shop less, shop digital fashion."
'CARE OF SELF, CARE OF WORLD' aligns with DressX's ethos and aims at revealing the capacity of fashion designers to enhance the individual's well-being, in the context of the transition to sustainability.
Instagram users @noone_lookingforart & @lemoniaalexandra sharing Diane's digital outfits with their followers
Through the different visuals, colours and playfulness, the collection is designed to generate positive emotions. Some of the pieces evoke duvets and cushions, while others are inspired by super-heroes costumes. Energy power, calm and serenity invite the digital wearers to take care of themselves and build mental and physical resilience to face the psychological ahead.
Diane also encourages people to get involved in her practice and future development of more positive fashion pieces: "I invite people to find the time to enjoy the virtual collection and fashion-meditation videos and share their feedback. First, because their opinion is precious for the future development of Positive Fashion Design. Then, because thinking and talking about well-being is the first step in the achievement of long-lasting happiness."