Igor Termenón discovered DEARHUNTER through a friend's recommendation just before taking a plane to Rotterdam. He met Hanneke at her store by the Westersingel Canal in March 2020.
Just one week before ending up self-isolating at home in Madrid, I was lucky enough to travel to Rotterdam to work on a city guide focusing on sustainability. Vintage store DEARHUNTER wasn't in my original schedule, but a last minute recommendation made me message Hanneke to arrange a visit to her store.

I must admit (sorry, Hanneke) that I almost cancelled the appointment on that same morning I was supposed to visit — blame it on the miserable weather and walking from one corner of the city to the other with not enough warm clothes — but I'm glad I didn't.

When I walked in, Hanneke was casually ironing some of the unique clothes you can find at her store. I introduced myself, complimented her on the beautiful interiors — not the usual 'shabby chic' decor, thankfully — and immediately engaged on a conversation about creating your own style, diving into second-hand clothing containers and why we should all buy vintage.
On how vintage consumers have changed over the past few years…
I've seen a different type of customer coming to the shop. Recently, it has become a mainstream habit. Before, vintage used to be more for artistic people who wanted to express themselves and own unique clothing — so it was more about uniqueness rather than sustainability.

Nowadays it's really been shifting and it's still, of course, about owning unique items, but there are a lot of people who don't want to shop new anymore and want to try to create a wardrobe through second-hand stores.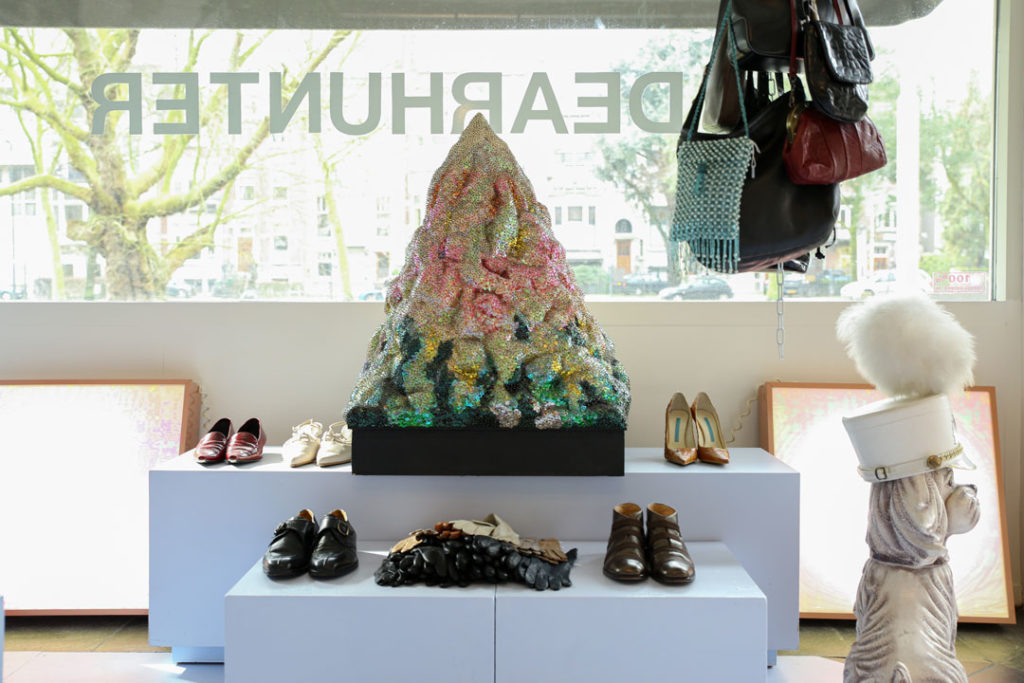 On selecting the pieces stocked at DEARHUNTER…
I select everything myself and it makes me stand out from other vintage stores. I go through a whole bunch of used items at factories and I dive into them — it's really not romantic. This means that I make a decision about all the pieces that are available at DEARHUNTER.

Sometimes these pieces are like maybe borderline fashion or not there yet, funny, funky… If there's something I really detest, I wouldn't stock it. I try to have a balance between really fashionable things, funny clothing (not too serious stuff), things that haven't been worn much, and good prints and quality materials.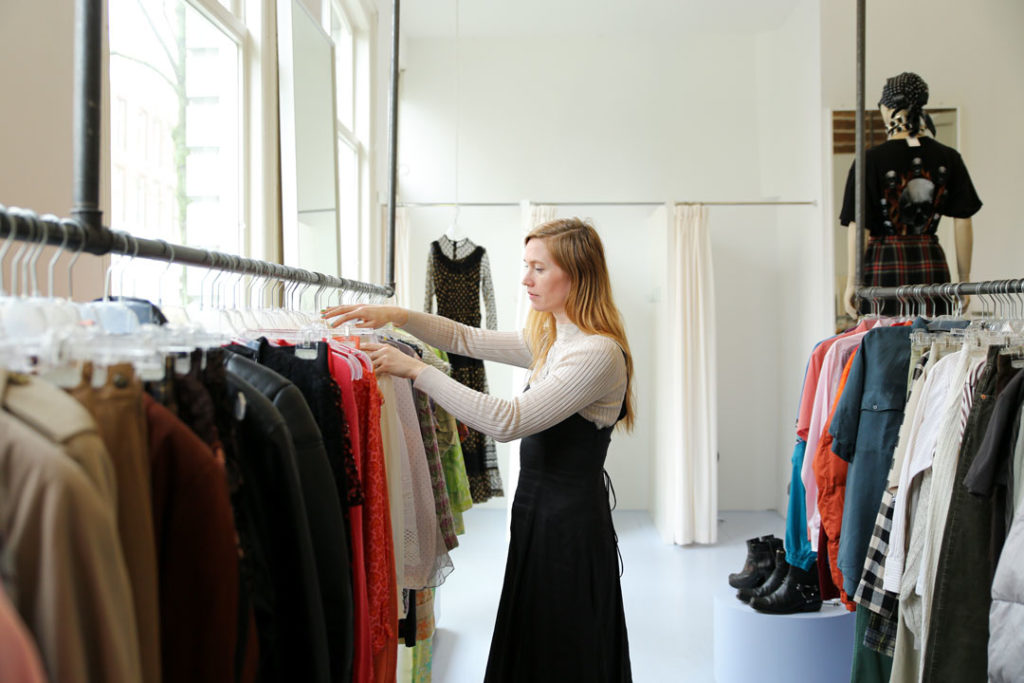 On trends in vintage garments…
There are always some pieces that are on trend. When I started out it was more like 70s style coats with belts, and now it's more about straight fits. LEVI'S as well, I like them but I think it's very boring because you can go into any second hand store and find them, although they always sell really well.
I also think that there are trends within vintage clothing. For example, when I started I would look for blouses with a certain type of print that made me really happy and now, if I see something like that I say "let's move on, that's in the past", and I have to find something new.
On why we should buy vintage clothing…
The fashion industry is so polluting and it's not necessary to buy new things — there are already lots of nicer and creative items. Just have a look and let yourself be surprised rather than looking for something in particular