Cover image: Boro fabric via Japanese textile dealer Old Industrial Japan, @oldindustrial
Deriving from the Japanese term boroboro – meaning something repaired or tattered – boro refers to fabrics that have been re-woven or stitched together in order to extend their use and create practical clothing.

Born out of necessity in the 19th century, the practice was popular mainly in rural Japan because it was more economical to make one's own pieces of clothing or reusing old fabrics and stitching them to create garments to protect from the cold – this led to the development of layering since warmer fibres such as cotton weren't easily available at the time. In fact, this technique is specifically associated with traditional Japanese indigo-dyed hemp clothing, before cotton was introduced in the country.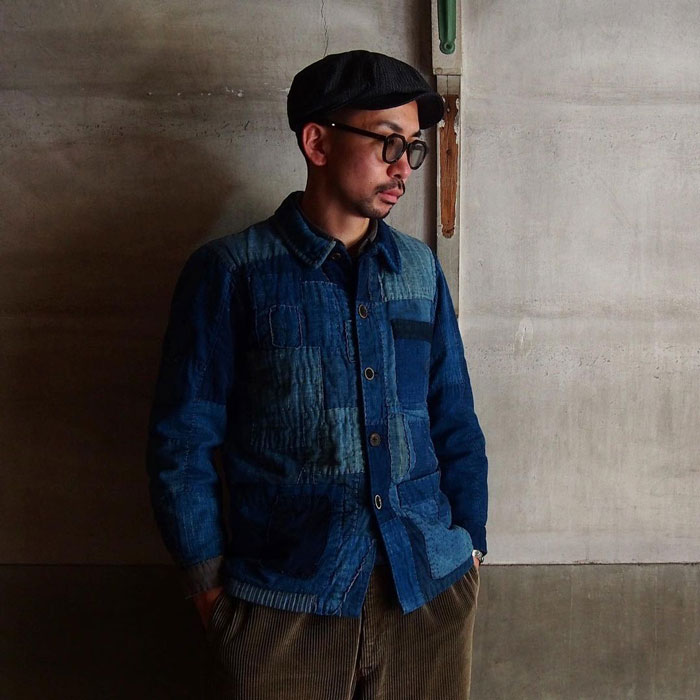 During the 19th and early 20th centuries it was common for rural, impoverished families to hand down boro garments from one generation to another. These garments were continuously 'repaired', acquiring more and more patches in the process – a tradition that started to disappear with the introduction of new materials and cheaper ready-to-wear clothing. This exemplifies patchwork's association with thrift, but boro has also generated a cultural record of homespun clothes, dyes and techniques.

These old garments and fabrics joined together by stitches or areas of sashiko (a type of traditional Japanese stitching used for decorative and functional reinforcement of clothing) have informed contemporary trends based around distressed and repaired-looking clothes. Whilst the aesthetic element of this technique and its cultural importance have been celebrated by contemporary Japanese brands like Kapital, today boro can be considered a responsible approach to fashion consumption and the manufacturing of garments.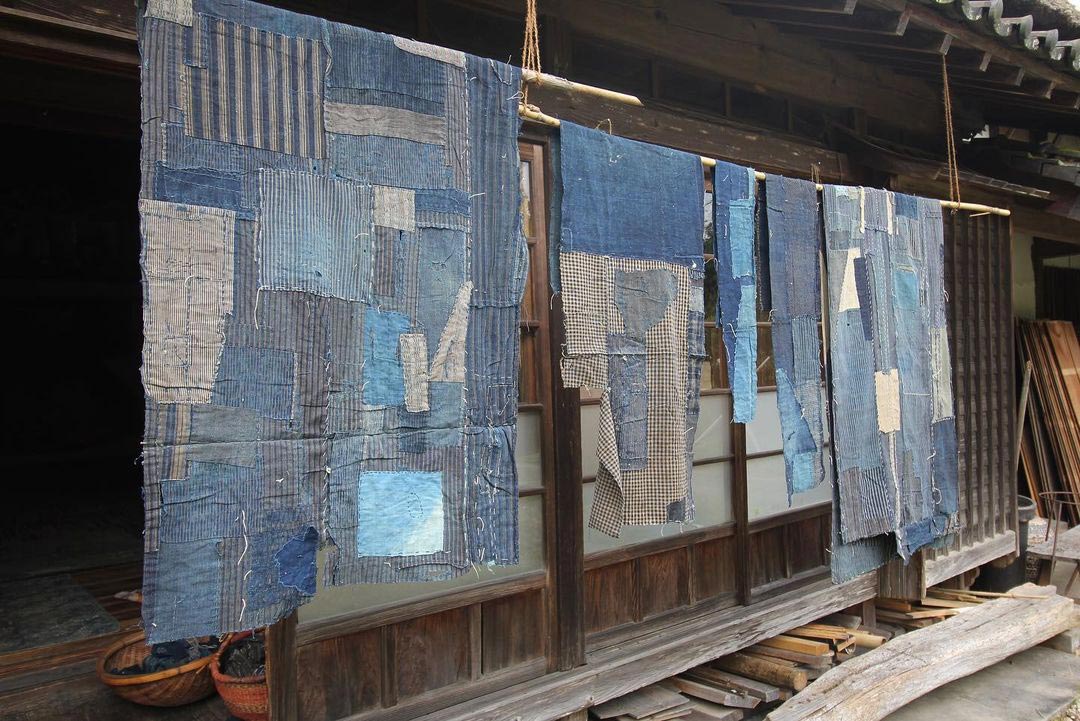 In early 2020, trend forecasting company WGSN included boro in its '20 trends for the 2020s' report: "Waste is a design flaw and technologies are working to eradicate it throughout the supply chain, but what happens to all of the 'stuff' we already have? Using Boro – a term borrowed from Japanese tradition, meaning born-out-of-necessity patchworking – we look back to our own personal throwaway products to give them a new lease of life." A pre-Covid prediction that has been reinforced by the rise of an environmental and social consciousness in consumers – in particular during the lockdown months – supported by movements like #PayUp, urging fashion companies to pay garment workers for completed orders during the Covid-19 pandemic, or the debate around #RewiringFashion, initiated by a group of independent designers to reset the fashion calendar.

Whether taking a literal approach to this tradition – learn how make your own bag with this tutorial by V&A Museum or support Japanese labels like Old Industrial Japan and NORA-ADD – or referring to the original term boroboro and using it as a starting point to repair and mend clothes that are already in your closet, boro should become your fashion mantra in 2021.