From heartbreaks and social anxiety to loneliness and FOMO; Spanish illustrator Alejandro Llamas is an expert at translating everyday situations into drawings with a unique sense of humour.

We asked Alejandro to share his particular vision with us, and imagine the clothes we will need to continue our everyday lives in cities after the quarantine.
I need nice, protective clothing so we can still hang out
We will need clothes that can protect us from future pandemics, so we don't have to isolate ourselves and can continue our lives together.
Wouldn't it be nice to be able to breathe in this city?
We will soon go back to the levels of pollution we had before quarantine. This is a coat made of actual flowers, so whenever you wear it you can breathe some fresh air.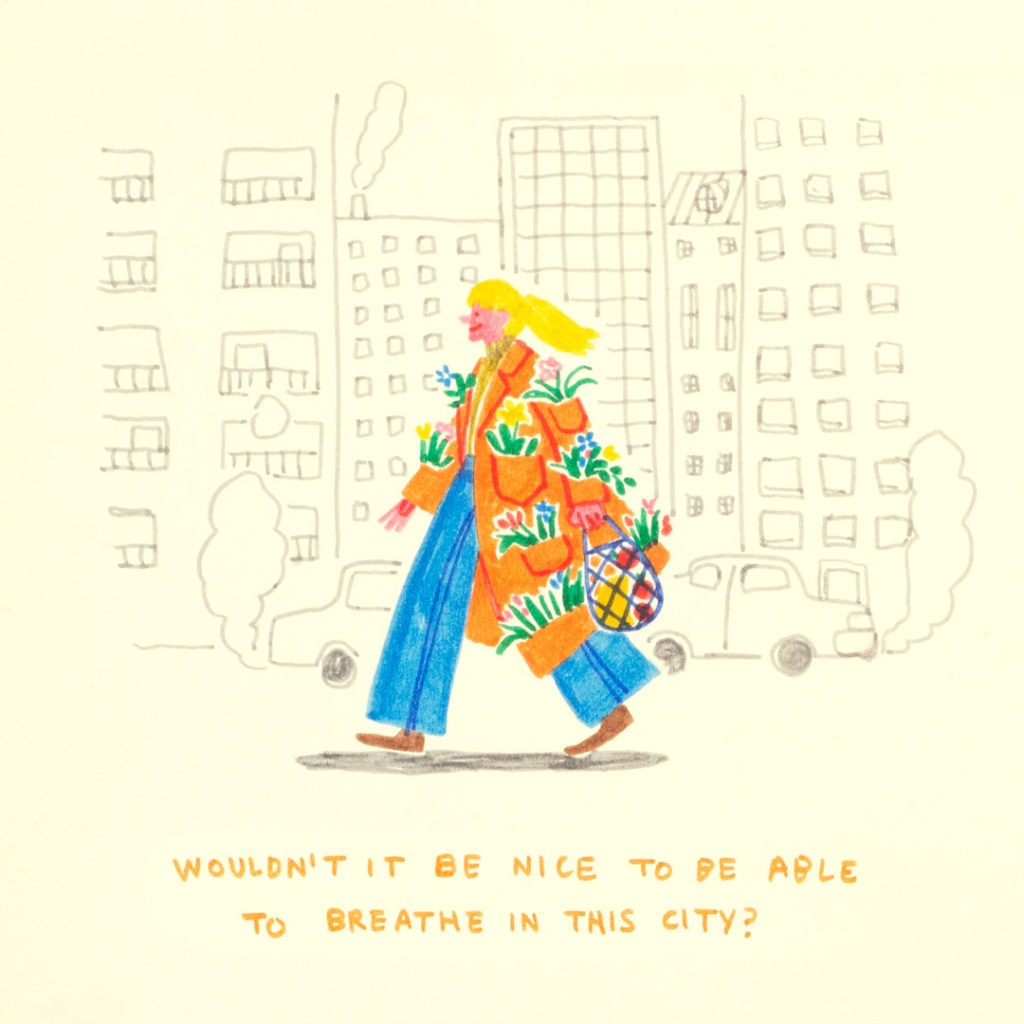 I just want to curl up in this fast-paced world
When I lived in Madrid, I felt like I didn't have enough time to rest, so I thought it'd be nice to have a comfortable garment you can use to take a nap wherever you are.
Believe it or not, you'll always be my favourite
We need to repair and keep on wearing those items that make us happy or have some memories associated to them.
I just want clothes that make me feel good
We haven't had any physical contact with friends or family for a long time, so we will need clothes that make us feel really good, beyond the appearance.