Eliza Edwards is a journalist and fashion activist based in Berlin. She is also the founder of Slow Exposure, a platform to provoke an environment of conscious consumption and highlight the incredible designers she has met who create responsible clothing.

According to Eliza, "having a passion for aesthetics and being invested in our environment are not mutually exclusive". That's why we asked her for permission to step into her closet and share with us some of her favourite pieces.

These are the clothes that Eliza wears and the stories behind them.
All images provided by Eliza Edwards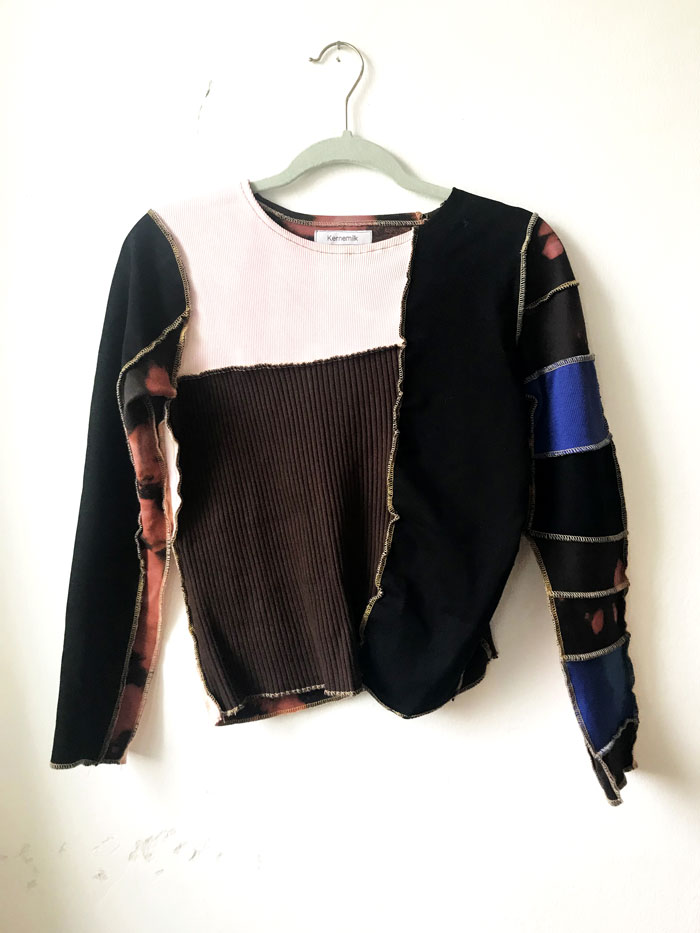 "This is a Kerne Milk top which is very close to my heart. The founder, Marie, makes beautiful pieces from discarded materials and leftover fabrics. For me, it represents a future of design that is so necessary."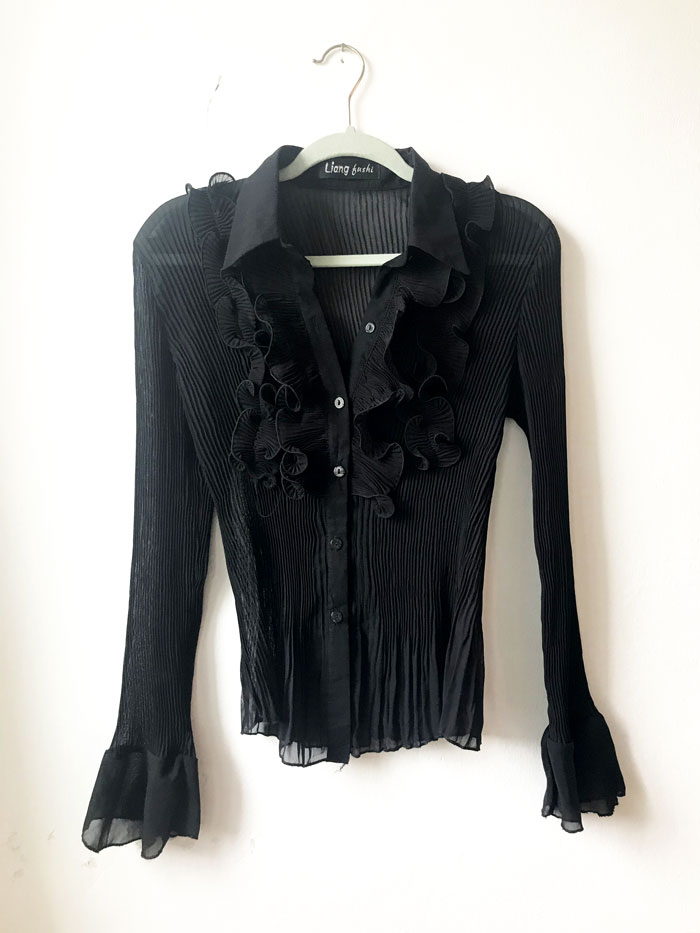 "This is a vintage blouse I found at The Good Store, a second hand store based in Berlin. The owner, Gerda, and I work together frequently, so I was granted early access to this beautiful shirt. It's quite feminine for me but the sleeves are to die for."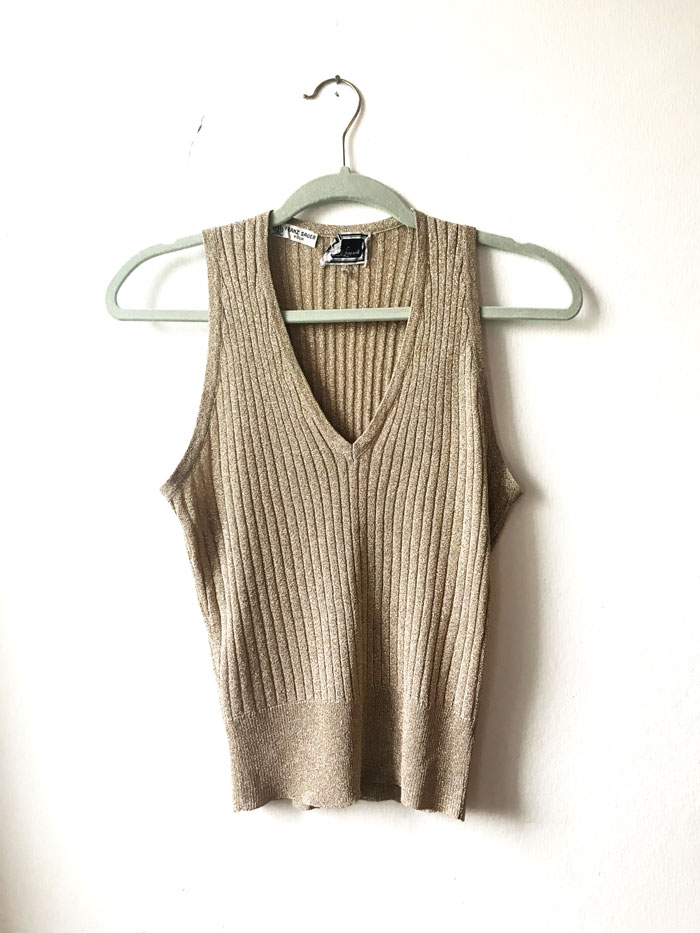 "This is probably my most sentimentally valuable piece in my wardrobe. It's a gold vest from my grandmother. Over the last few years I've really gravitated towards her sense of style, she's a German with real elegance…"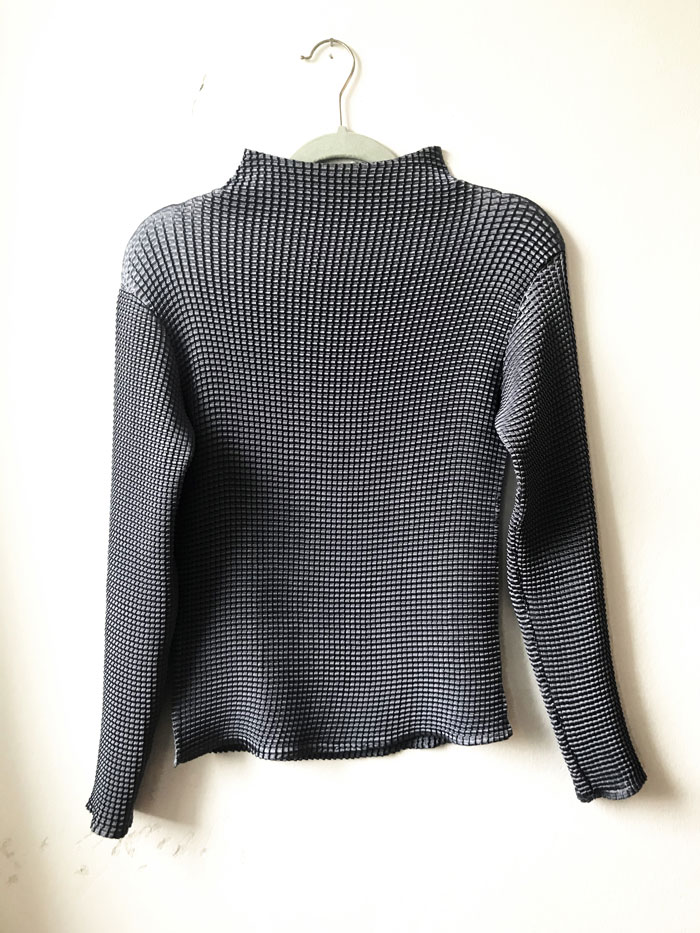 "I picked this one up at a flea-market recently here in Berlin. My friend (a fellow Northern Lights fan) thinks it look like the armour of an armoured bear, I think it looks like I'm about to board a Space X rocket."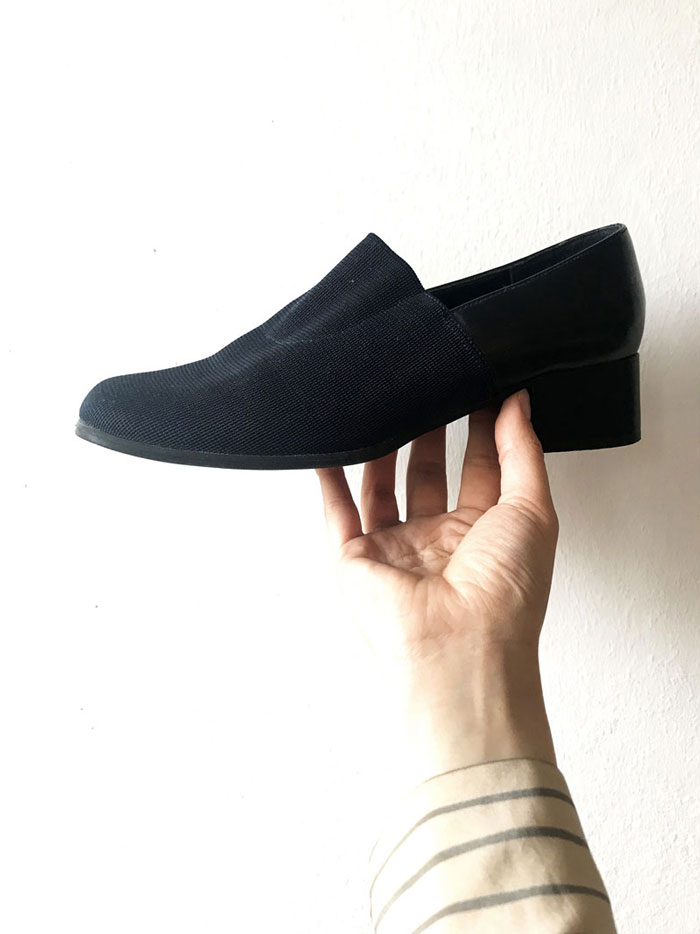 "Picked up these navy wonders at Loppis Vintage, a store in Neukölln, Berlin run by Agnes, a wonderful woman with a great eye. Her pieces are really affordable which is big deal maker for me."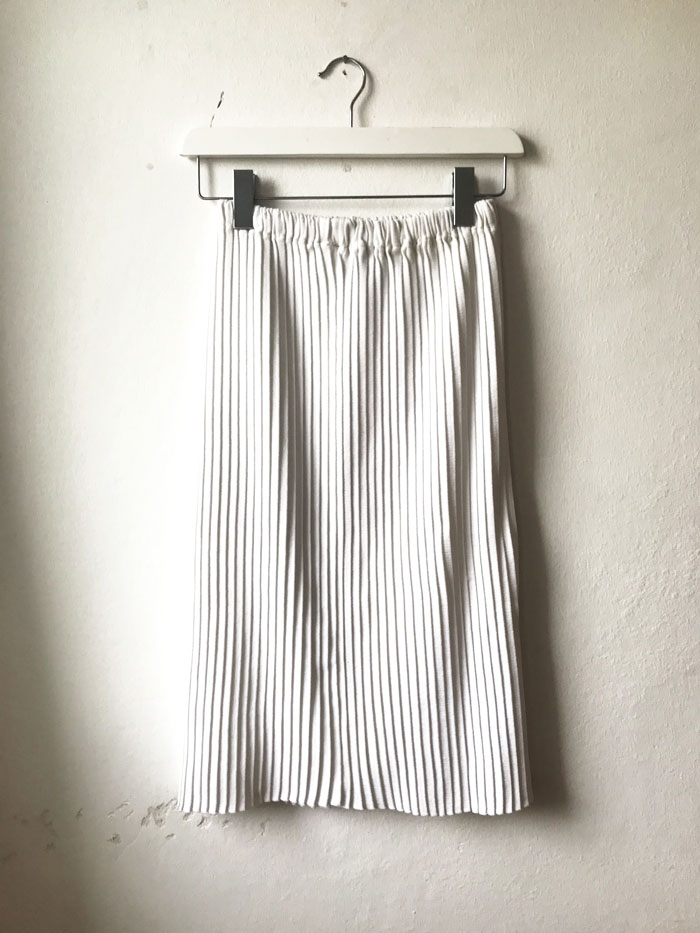 "My boyfriend picked this up for me at a flea market for 8€. He's an artist so understands more about shapes and colour than I ever will."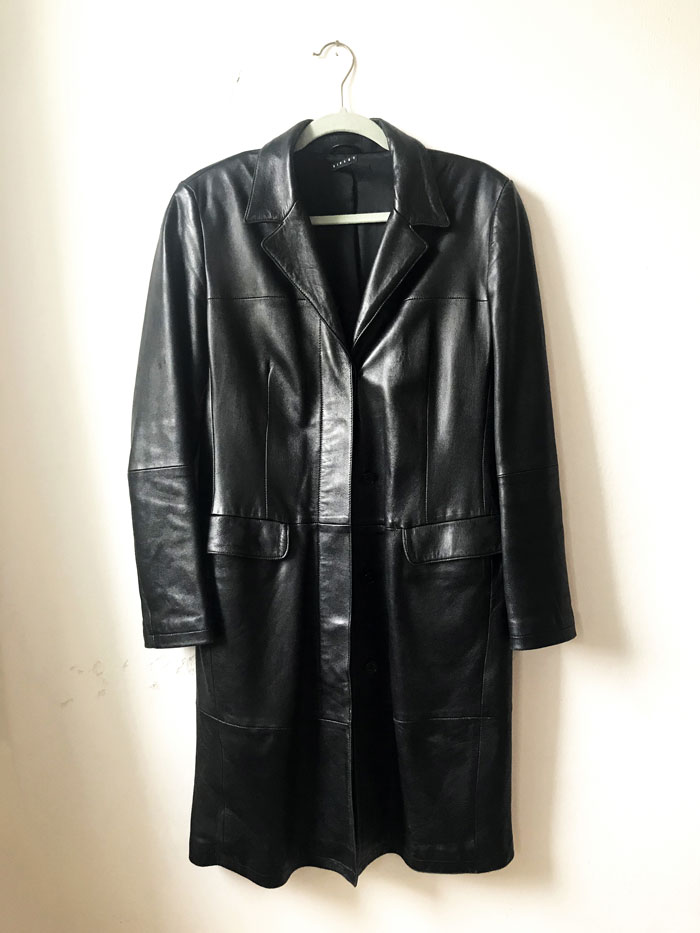 "Although I never met her, this piece holds great sentimental value for me. I picked this Sisley piece at a flea market from a girl who was selling her mother's leather coat. I have a complicated relationship with wearing leather, the longer I am a vegetarian the more uncomfortable I feel wearing it. It's long, there is really so much leather, but it's beautiful. For now it hangs gently in my wardrobe."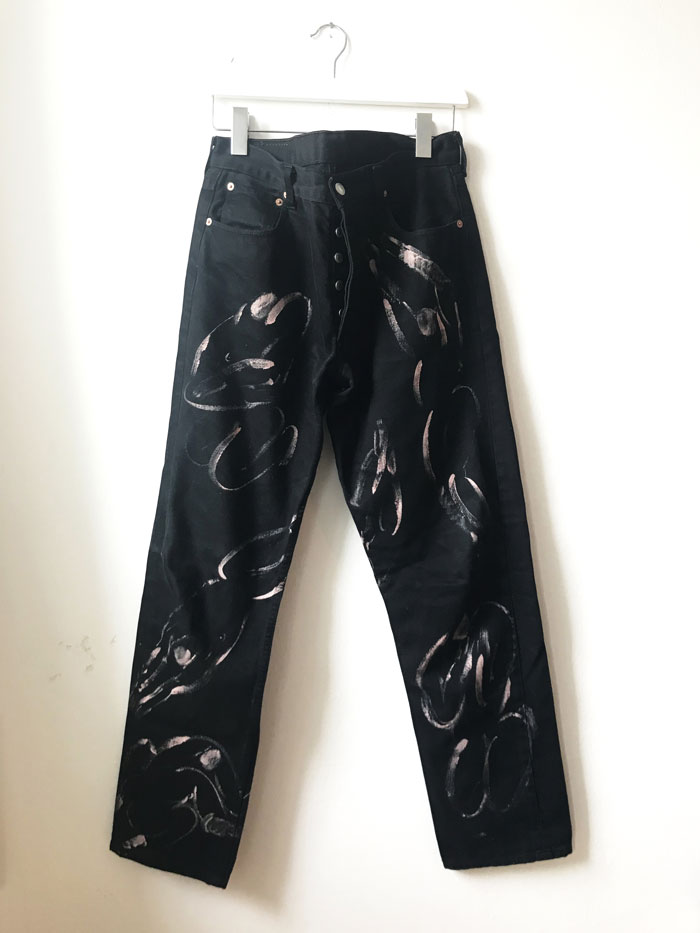 "These jeans are by the designer Maison Matz. He commissions artists to paint on vintage Levi jeans – these ones are by Subin Kim, a painter based in Berlin."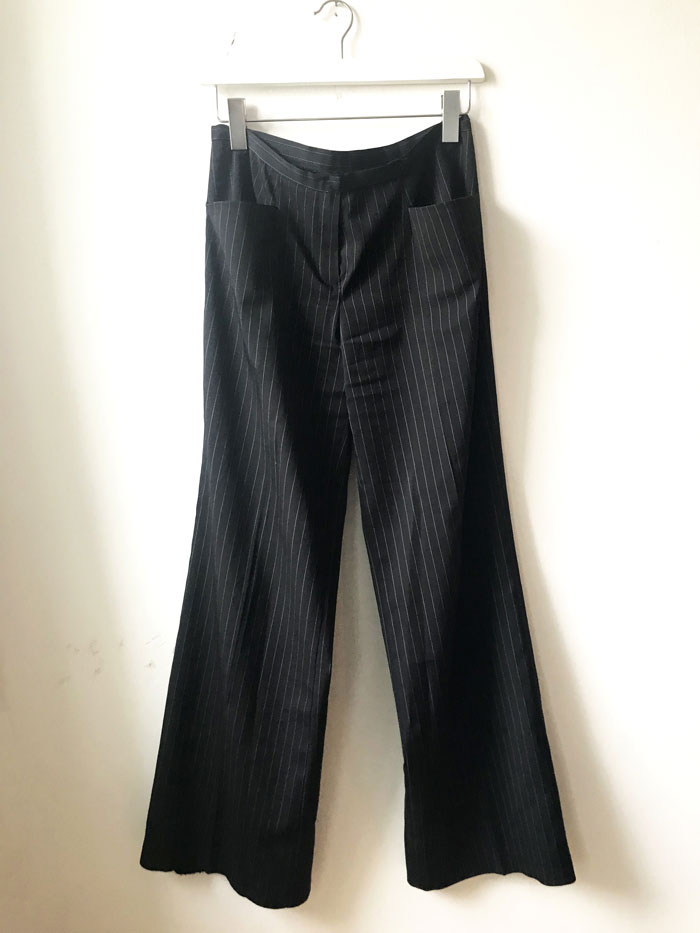 "I can't even remember which flea market I picked up these pinstripe trousers from, but one thing my friends will tell you is I swear by pinstripe. I'm not the tallest and I'm convinced it makes me look taller than I am."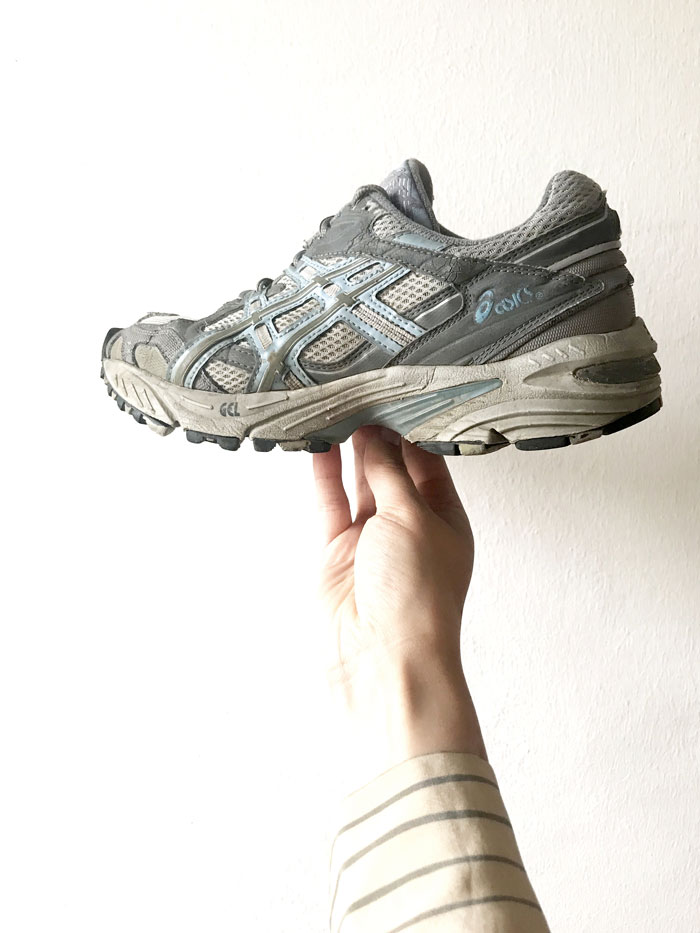 "These are hand-me-down Asics from my close friend Jasmin. She was my first manager in my first job here in Berlin, she's like family to me and has impeccable taste in shoes and all clothes to be honest."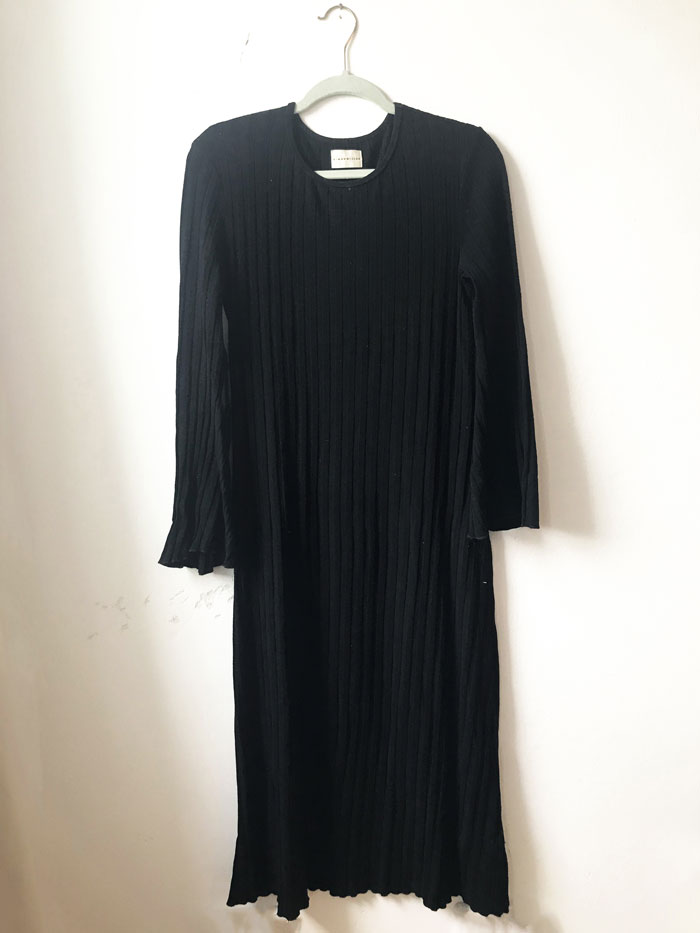 "This is a Simon Miller dress made of Tencel I found on Vestiaire Collective. Tencel is essentially wood pulp. If that isn't motivation to shop sustainably I don't know what is…"